Opinions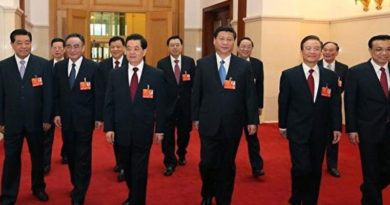 What could happen if one talks about the importance of having dignity, integrity and independent thought in the New Era of president Xi Jinping? Zhao Siyun, a professor at Communication University of Zhejiang have it experienced after giving a speech to new students which drew the unwanted attraction of the Big Brother –Chinese Communist Party.
Technology Reviews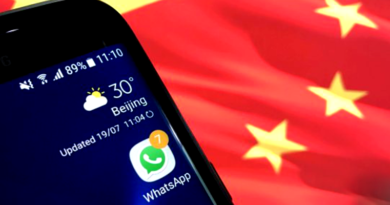 The Indian army in a campaign on their social media platforms, published a videos revealing the threat of Chinese using all kinds platforms to break into the digital world. The video posted by the army alleges that WhatsApp, the popular micro messaging from United States is the new way for the Chinese hackers to spy on Indians.
Reviews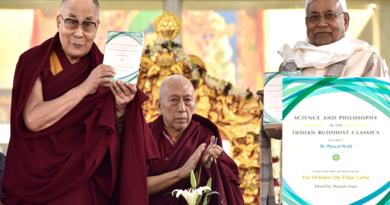 A historic book about the science of the physical world was released by His Holiness the Dalai Lama jointly with the Chief Minister of Bihar Shri Nitish Kumar in Bodh Gaya, the holy place where lord Buddha attained enlightenment more than 2500 years ago. The book release earlier this week is the first of the four series coming up later.
People/Entertainment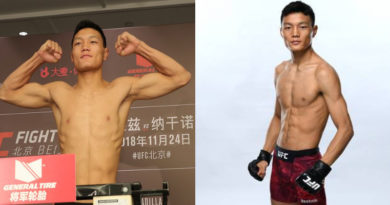 Sonam Dhargye or The Tibetan Eagle is the first Tibetan UFC fighter who made headlines by entering a UFC fight against Louis Smolka, an American mixed martial artist in Beijing. The Tibetan origin WLF Wars fighter debuted UFC in the UFC Fight night 41 in Beijing on last Saturday.
Places And Spots Review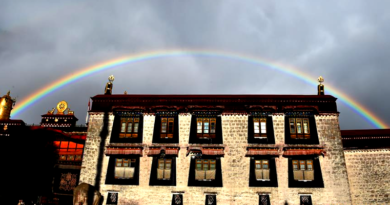 The most auspicious Tibetan Buddhist icon, Jokhang Temple in Tibet's capital Lhasa has been captured through the lenses of Chinese media with a very beautiful rainbow hanging over it. These are recent images captured during the raining season in Tibet and the rain supplemented to clear the view of Lhasa's beautiful view.
Literary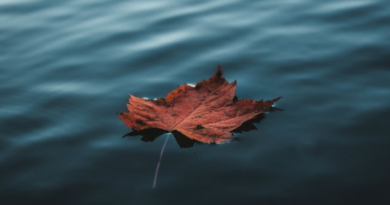 If I were asked what it is like to be myself dangling right out there somewhere in the midst of creepy death shadow lurking all around to devour its parasite, but that was the time when all goes south and half of my existence turned peril with myself fallen in the shadow of darkness.