1 of Serial Bombs Planted to Cause Public Panic Exploded in Bodh Gaya
In an attempt to cause public panic in Bodh Gaya where His Holiness the Dalai Lama is presently staying, three low-intensity bombs have been planted amid heavy security shield for the spiritual leader's stay and one of the bombs had exploded on late Friday evening, following which the two others were discovered before explosion.
The Bihar Police and officials of intelligence agencies have informed according to reports that the bombs were planted to create panic among the tourists, and not do any damage. During the Buddhist spiritual leader's stay in Bodh Gaya, thousands of devotees from around the world has flock to the holy place to attend his teachings, while many high profile personalities too have been visiting there for blessings.
Soon after His Holiness completed his teachings and retired for the day, a blast initially mistaken for a fire cracker took place at around 5 pm on Friday. However, in view of the presence of important people in the vicinity, the police immediately carried out an extensive search and later discovered two other bombs planted in the compound which were defused after taking to a remote area. The blast happened in a flask kept under a generator at a tea shop/kitchen opposite the ground there.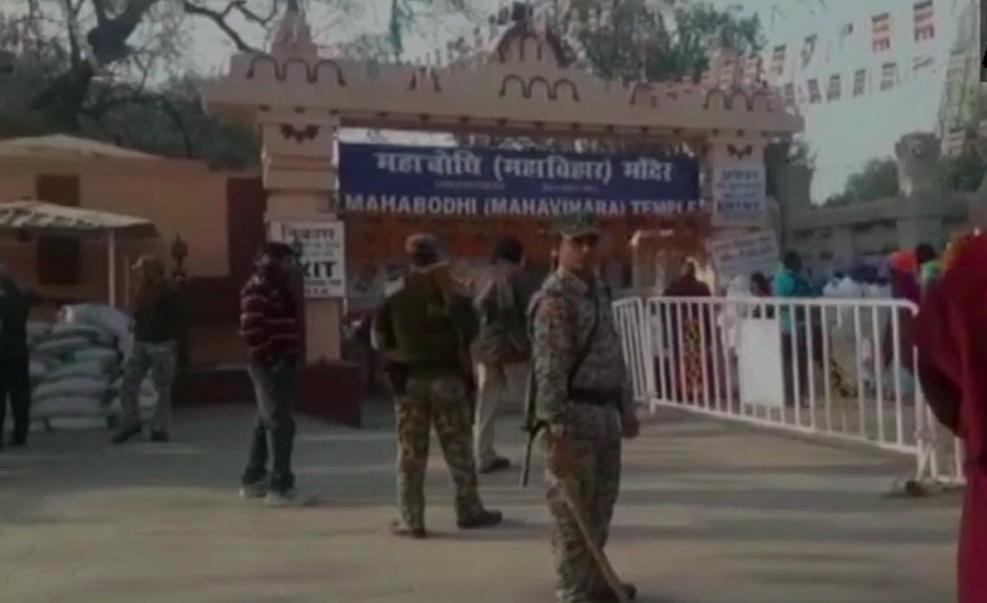 A team of National Investigation Agency (NIA) officials, including one SP and one explosives' expert, arrived at Mahabodhi Temple on Saturday from national capital to investigate the matter. It has been reported that the serial bombs planted were not intended to do any damage according to the officials and it was planned to create a public panic in Bodh Gaya.
The Bihar government in view of the monthlong visit of the Tibetan spiritual leader, His Holiness the Dalai Lama, extensive security measures have been put into place since December last year. The state Chief Minister Shri Nitish Kumar has also instructed the local authorities to make adequate security arrangements in the town during His Holiness' visit.
Following the news, the Secretary of Department of Security, Central Tibetan Administration, Phasur Wangchuk appealed the public to remain calm but cautioned them against touching any unidentifiable objects. He also requested the public to immediately report to the police or any staff of Department of Security they see or get hold of suspicious objects.