50 Tibetans Detained Protesting At Chinese Embassy
Around 50 Tibetans detained protesting at Chinese Embassy in New Delhi today as the 19th National Congress of the Chinese Communist Party began at the Great Hall of People in Beijing today. The members of Tibetan Youth Congress protested against the Chinese government led by Xi Jingping at Chinese Embassy in New Delhi and the police detained more than 50 of them.
"Around 50 TYC activists of RTYC Rohini and TYC executives Tenzing Jigme (Pres) Tamdin Hrichoe (VP), Ngawang Lobsang (JS), Tashi Dhondup (CS), Tashi Dhargyal (SS) arrested for protesting at Chinese embassy in Delhi this morning." said the post on the official Facebook page of Tibetan Youth Congress.
Tibetans and Tibet supporters gathered at the Chinese Embassy and protested against the Chinese occupation of Tibet. Shouting slogans we want freedom' and 'free Tibet' and placards reading 'Free Tibet Now', 'Tibet Is Not Part of China', etc., the Tibetans protested against Xi Jingping and the communist for maintaining a tightened grip of control over Tibet.
While many of the protesters tried to break inside the Chinese embassy, the police went on to detained more than 50 participants of the protest. The detained list includes the president of the Tibetan Youth Congress Tenzin Jigme who while speaking to the press said that Tibet had nothing to celebrate as Buddhist monasteries have been destroyed and young Tibetans have self-immolated in frustration.
When the National Congress of the Chinese Communist Party presided over by president Xi continued, Xi strongly warned against separatism from the Chinese motherland – in an apparent reference to the freedom movements in Xinjiang, Tibet and Hong Kong – and reiterated the government's principle that Taiwan is part of China.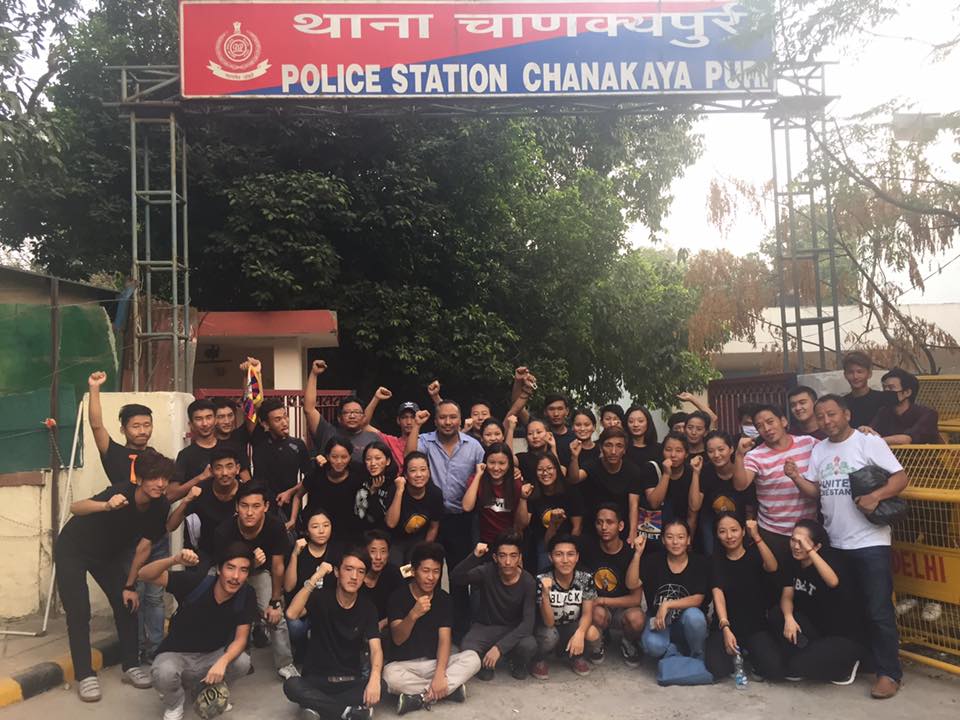 Fortunately, all the 50 Tibetans detained earlier from the protest were released by the police later in the evening. "All fifty TYC activists have been released now. Thank you all for your support" said the official page of TYC.