All 80 Tibetan Activists Detained in New Delhi on March 10 Eve
While the Tibetan National Uprising is coming up on Saturday, all the 80 Tibetan youth activists in New Delhi have been detained on the Friday morning! The young Tibetan activists stormed into the Chinese Embassy on the eve of the Tibetan National Uprising day, i.e., March 10 and all of them have been detained.
"TYC activists stormed Chinese Embassy in Delhi this morning to commemorate the March 10, 1959 Lhasa Uprising. All have been detained at Chanakyapuri Police Station,New Delhi. Bhod Gyalo!" updated the official Facebook page of the Tibetan Youth Congress along with pictorial account of the incident from New Delhi.
The President of TYC, Mr. Tenzin Jigme had confirmed earlier that annual Tibetan rallies against the China's occupation will take place in New Delhi despite the fact that the Tibetan administration's mega rally later this month was banned by the Central government. The Tibetan National Uprising day is witnessed by Tibetan communities and supporters across the world in commemoration of failed uprising by Tibetans against Chinese invaders back in 1959.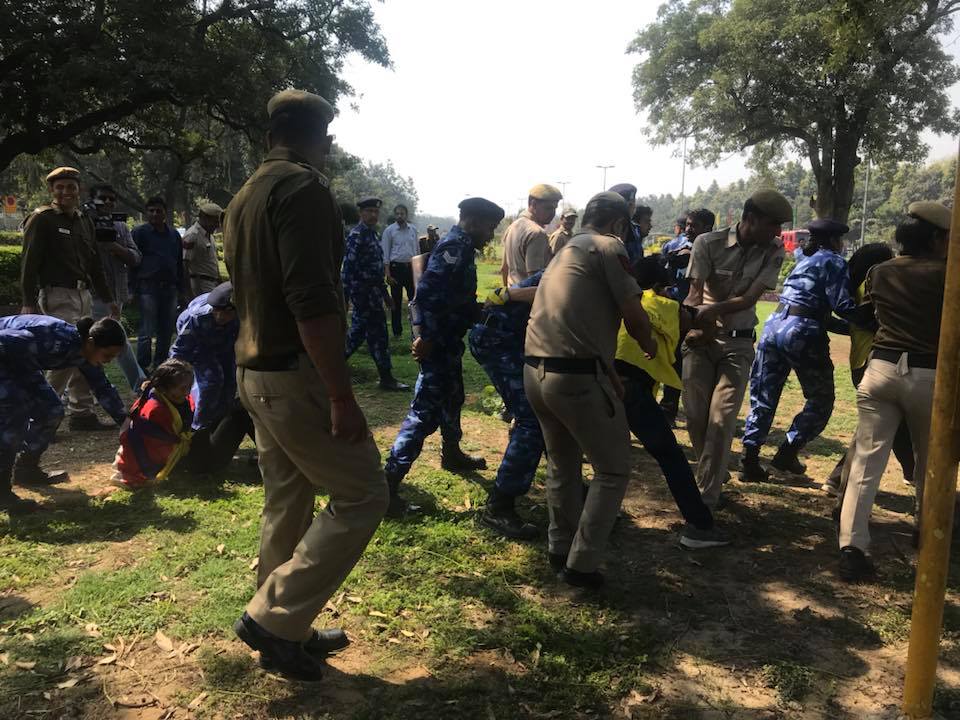 While Nepali government banned Tibetans in the country from organizing any kind of formal gatherings and demonstrations, heavy armed forces are being deployed across Tibet specially in the regions of majorly populated by Tibetans to suppress any bit of protest or demonstration. Pictures of forces deployed in Lhasa erupted in the social media just yesterday.