Global Celebrity Tibet Supporters
Richard Gere:
He is a Golden Globe award winner from Hollywood and he is one of the most active and open supporter of Tibetan cause. Currently he is chairman of board of directors of the famous Tibet support group, International Campaign for Tibet. The actor is seen at many of Tibetan events and programs around the world.
 Ranbir Kapoor: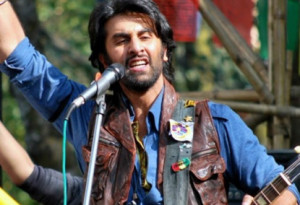 He is a young Bollywood actor and son of bollywood actor Rishi Kapoor and he has openly supported the Tibetan cause with his great movie called Rockstar released in the year 2011 for which he received Best Actor Filmfare award. The song Sadda Haq from   the movie is loved all Tibetan for its uncensored display of Tibetan Flags and placards.
Russel Brand: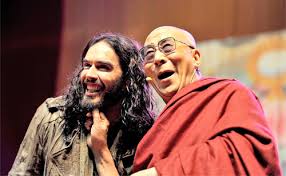 He is a British comedian and currently husband of the famous singer and actor, Katy Perry is also a bold activist of the pro-Tibet movement who raises his voice through the BBC radio program he hosts. He has also raised openly for the return of Chinese from Tibet several times.
Sharon Stone: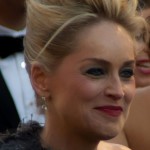 She is an actor, model as well as director from United States and she has hesitated upon her losses at raising her voice for Tibetan cause had made a very controversial statement at a film festival in 2008 saying the earthquakes in China might be due to the bad karma of their way of treatment towards Tibetans. With this bold statement, she lost all her business franchises in China and Hongkong.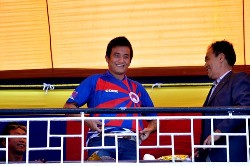 Baichung Bhutia: The former Indian football captain and the most well known Indian footballer in the history is an avid bearer of support for the Tibetan cause and the Tibetan people. Most notably Bhutia, a Buddhist, said, "I sympathize with the Tibetan cause. I have many friends in Sikkim who follow Buddhism. This is my way of standing by the people of Tibet and their struggle. I abhor violence in any form. This is an absolutely personal decision. I feel what's happening in Tibet is not right and in my small way I should show my solidarity." in the statement at his refusal to run for the 2008 Beijing Olympics.
Firoz Nadiadwala and Lakshmi Rai: Noted Indian film producer Firoz Nadiadwala and actress Lakshmi Rai on 30 August 2013 in a meeting with the Central Tibetan Administration delegation expressed their support for Tibetan cause. The duo assured full support for Tibet and expressed their desire to do something for the Tibetan cause.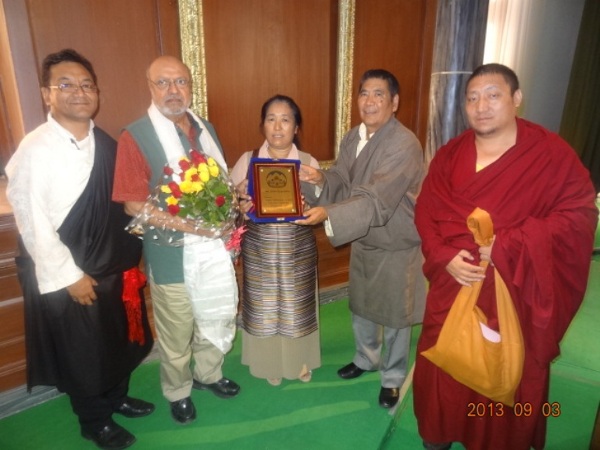 Shyam Benegal and Vivek Oberoi: On 3 September 2013, the CTA delegation visited award winning Indian film director Shyam Benegal and actor Vivek Oberoi. They expressed their solidarity with Tibet about the deteriorating humanitarian situation and assured that they will do anything they can, for the cause of Tibet.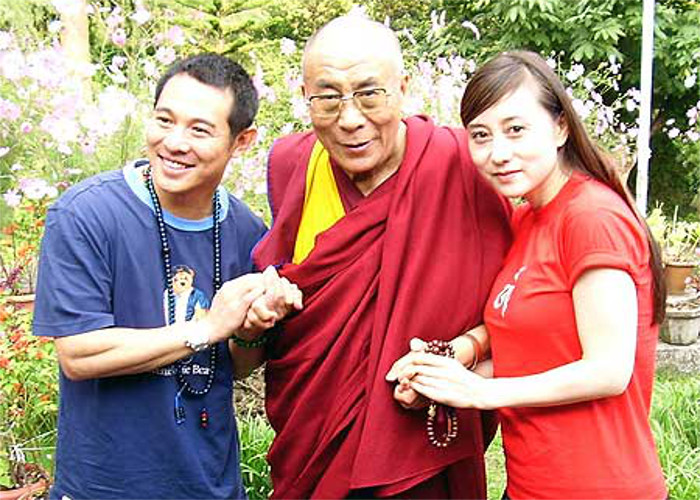 Jet Li: Hollywood Martial Arts actor Jet Li is an avid follower of Kagyue sect of Tibetan Buddhism. He is regularly associated with Tibetan Buddhism and said to be sponsoring several monasteries in India and Tibet as well. He is seen regularly making visits to India to receive blessings from His Eminence the 17th Karmapa. He has also met His Holiness the Dalai Lama which is a crime in China!
Steve Seagal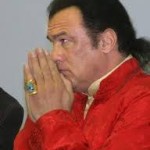 :
The Hollywood actor who is recognised as the reincarnation of Tulku Chungdrag of Palyul monastery is an active supporter of the pro-Tibet movement. The most significant way of his activism is made through donations he make towards various Tibetan support groups and organizations.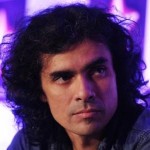 Imtiaz Ali:
Imtiaz is a perfectionist director of Bollywood Industry and he has been very close to the Tibetan community and has supported to raise the Tibet issue through his films like Jab We Met and Rockstar for which he had to confront some controversies too.
Paris Hilton: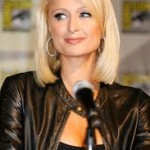 The famous elite of Hollywood is also a supporter of the Tibetan cause and has raised her voice against China. He takes part in various pro-Tibet activities and charities.