His Holiness The Dalai Lama Arrives In Bylakuppe
Tibetan spiritual leader His Holiness the Dalai Lama arrived in Tibetan settlement Bylakuppe this afternoon after a two day journey by road from Mundgod Tibetan settlement. His Holiness visiting to the Tibetan settlement for a five day program in the southern part of India where he is scheduled with many programs at the monasteries in the area.
"His Holiness the Dalai Lama arrived at Bylakuppe Tibetan settlement this afternoon. His Holiness expressed his happiness to be at "one of great monastic institute of Sera Monastery." He briefly explained about the change in his schedule due to cold and tiredness." said the official report in the website of Central Tibetan Administration.
Thousands of Tibetans and Indian lined along the roads to extend a warm welcome to the Tibetan spiritual leader. On 20 December, His Holiness will confer Hayagriva Initiation (Tamding Yangsang Kawang)  and inaugurate Sera Mey courtyard and teaching on Je Tsonkhapa's In Praise of Dependent Origination (Tendrel Toepa) on 21 December 2017.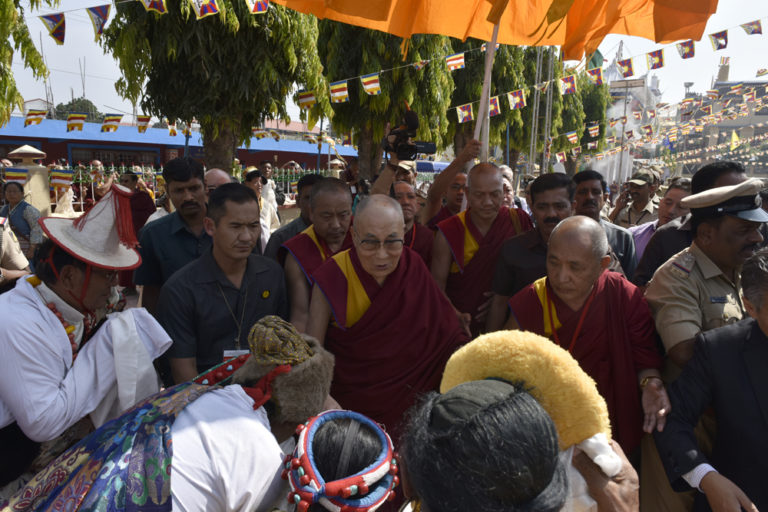 His Holiness left on 18 December morning by road from Mundgod for Shivmoga. After a night halt at Shivmoga, His Holiness left for Bylakuppe and arrived there this afternoon.