India Should Give Maximum Support To The Dalai Lama And Tibet's Independence Said Mulayam Singh
India should give maximum support to the Dalai Lama and Tibet's independence said the Samajwadi party leader Mr. Mulayam Singh Yadav in the parliament yesterday. This statement from the former Indian defence minister came at a time when India has once again reached to a critical border controversy with China.
"Tibet has been a traditional buffer between the two big nations, and India should give maximum support to the Dalai Lama." said the former Indian defence minister and leader of Samajwadi Party. He also accused the Congress party of India making a 'big mistake' on Tibet in the past, referring to Nehru's blunder of accepting the Chinese pressure in recognising Tibet as a part of China.
The former Indian Union minister explaining the serious defence threat from China in the border areas today said that it has come as a result of centre's ignorant stand to his repeated cautioning for many years. He also explained that Tibetan leaders like the Dalai Lama has always support India and it is time India to support the Tibetan Independence.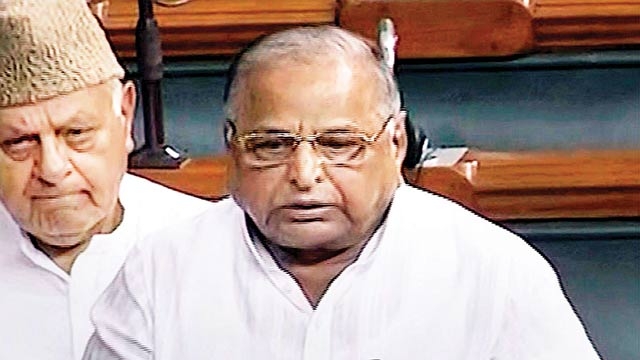 "If need be, we should have a rethink on diplomatic relations with China," Yadav said. He also demanded a ban on Chinese products in India in the nation's interest.
"India is today facing a big threat from China. I have been cautioning the Central government for many years. None paid attention. China has joined hands with Pakistan. It has made a full preparation to attack India. China is India's biggest opponent. What has the government done?" "In Kashmir, the Chinese Army has allied with the Pakistani Army," Mulayam Singh Yadav pointed out according to the report in The Hindu.