India Today magazine exclude Tibet and Taiwan from China map
Chinese netizen slams INDIA TODAY cover photo over exclusion of Tibet Autonomous Region (TAR)and Taiwan in  China map, starts photoshop battle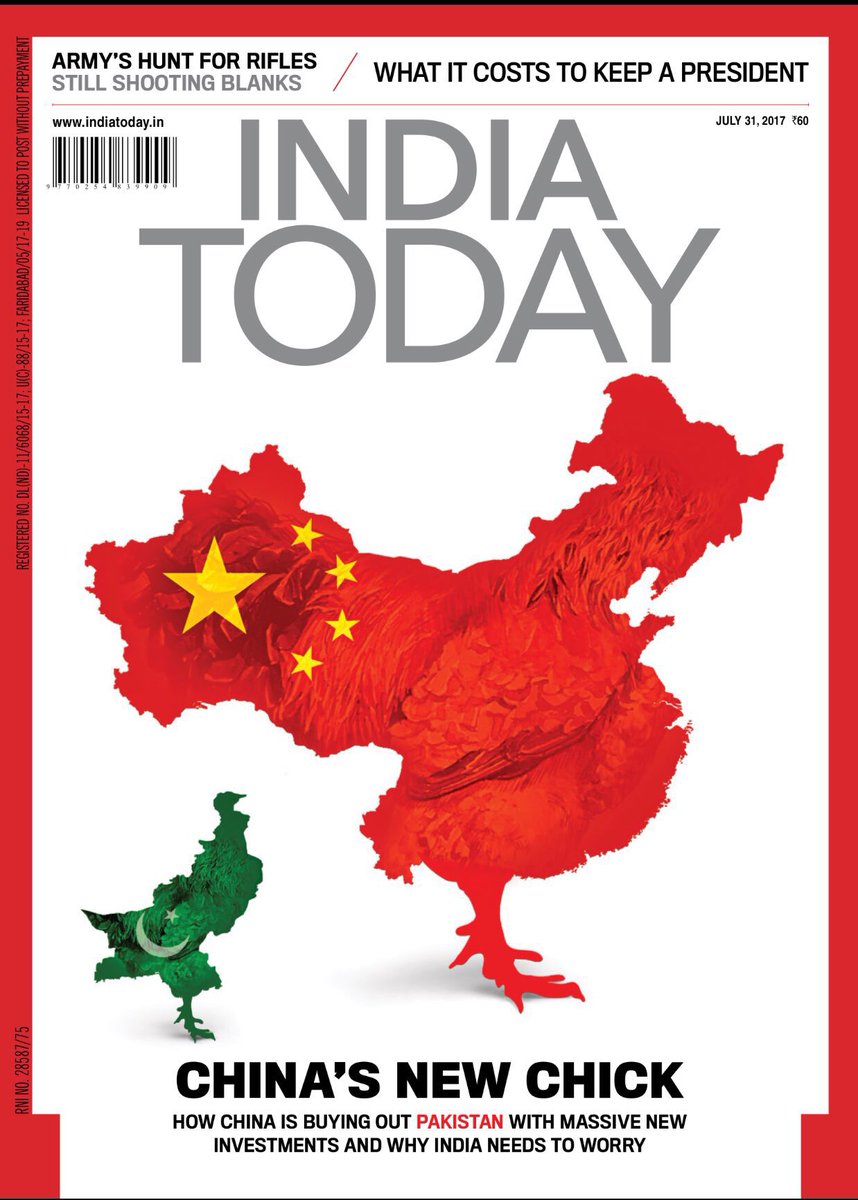 The 31st July issue of India Today magazine has a map of China without Tibet and Taiwan in the shape of chicken and alongside with it the map of Pakistan in the shape of chick in green colour, titled "CHINA NEW CHICK" the picture depicts how China is slowly turning Pakistan into a satellite state with massive investment and credit.
The cover picture has not gone well down with the Chinese netizen with many criticizing the magazine and responding with their own version of India map.
.@IndiaToday cover (left) goes viral on Weibo, GT ed Hu Xijin puts out video attacking it, & Chinese users post mockup in revenge (right) pic.twitter.com/FBfTNdl5yy

— Ananth Krishnan (@ananthkrishnan) July 27, 2017

Lu Kong spokesman of China foreign ministry responded When asked about the magazine cover by reporters. "You're really taking that little trick seriously? Next question."Backlash over the magazine cover comes amid an escalating tension between China and India over Doklam region between Tibet, Bhutan, and India. India National Security Advisor Ajit Doval is in China to attend BRICS summit and to meet China state councillor Yang Jiechi to discuss ongoing standoff.
Meanwhile, the magazine cover has been selected as the cover of the day by The Society of The Publication Designer SPD New York. CEO of India Today Group justified the cover by saying "Getting featured in SPD, New York, reflects on India Today's commitment to set international standards in journalism. A powerful take on pertinent issues is the hallmark of impactful reportage and insights. For India Today, we are happy that we have serviced the Thinking Indian well."