If You Love Me, Put My Thoughts Into Action Says Dalai Lama On His 82nd Birthday
If you love me, put my thoughts into action says the Dalai Lama during his 82nd birthday celebrations at Ladakh on Thursday. His Holiness the Dalai Lama is presently on his visit to Ladakh for a period of a month and a half's time and his 82nd birthday was celebrated at his residence in Ladakh, the Shiwatsel Palace.
The celebration was attended by the President of Central Tibetan Administration, Dr. Lobsang Sangay and the speaker of Tibetan Parliament in Exile, Khenpo Sonam Tenphel. Besides the CTA heads, representatives of the local communities were also present in the celebration.
Following the grand celebration, His Holiness the Dalai Lama while speaking to the audience said that if you love me, then you should know the way I think and try to put them into action as much as possible. His Holiness said that if you are able put my thoughts into actions as much as possible, I would really be happy!
"I appreciate your showing your devotion to me today, which many in Tibet share  too, but they have to keep their feelings to themselves. If you know me, you should also know how I think and what I am trying to achieve, and if it seems reasonable to you, try to put it into effect where you can. As a human being I consider myself just one of the 7 billion human beings alive today. Like them I too want happiness. Scientists today suggest that basic human nature is compassionate, therefore seeing the negative consequences of giving in to our negative emotions, we should try to be more compassionate to make our families, communities and the world at large happier and more peaceful. My first commitment is to bringing about a more compassionate world." the official website of OHHDL quoted His Holiness.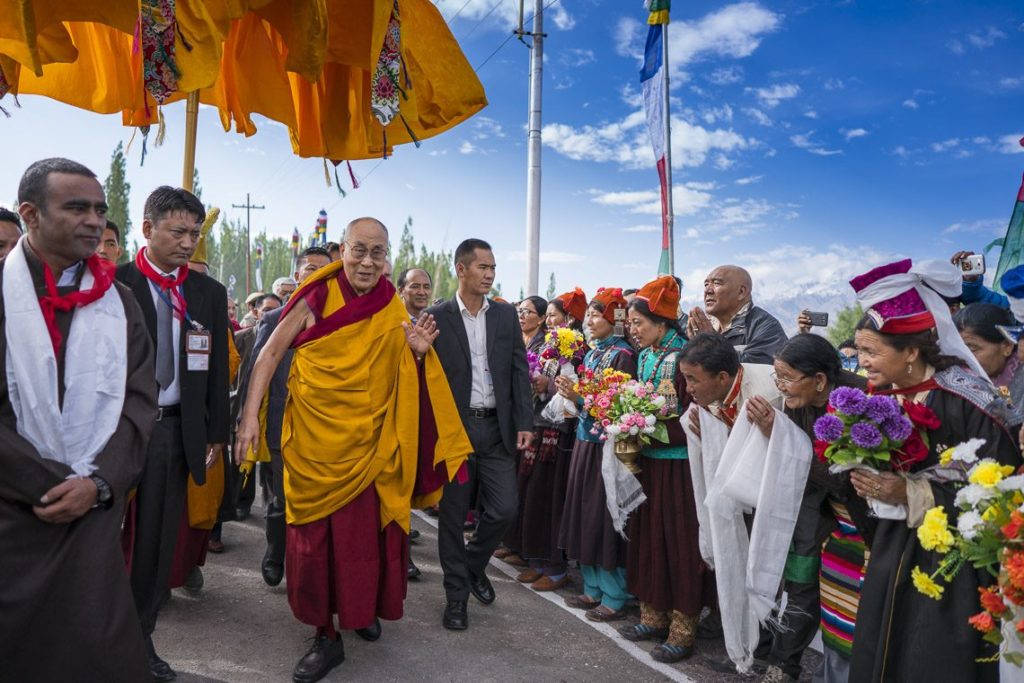 The Dalai Lama's 82nd birthday was widely celebrated across the world. His Holiness thanked all the guests and the audience for coming to the celebration. "On this my 82nd birthday, I'd like to thank you all for coming. You've offered a Long-Life ceremony with unwavering faith, for which I thank you." said His Holiness.