Mongolian Origin Monk Secures First In Gelug Exam
Mongolian origin monk secures first position in the 2017 Gelug Exam in the Geshe Lharampa category as the results of the board exam was announced yesterday. Jetsun Dorjee has secured the first position in the final year geshe lharampa examination to earn the title of Geshe Lharampa, the first Mongolian origin monk to pass.
"Drepung Gomang Monastery and all its monks extend congratulation to Jetsun Dorjee for securing the 1st rank in the final year Geshe Lharam exam conducted by Gelug University Examination Board for the monks of 'Three Great Seat of Learning i.e..Gaden, Drepung and Sera Monastery." posted the official Facebook page of Drepung Gomang Monastery.
Jetsun Dorjee who belongs to the Tashi Gomang house of Drepung monastery is one of the first Mongolians joining the Tibetan buddhist universities and today he is the first from Mongolia to pass the Geshe Lharampa, apex degree of Tibetan Buddhism.
The Mongolian monk has secured an overall of 378.57 points in the final results out of 400 points while he is being trailed by Tenzin Thokmey, again hailing from Drepung Gomang Monastery securing an overall of 369.50 points and the third position secured by Tenzin Lobsang hailing from Gaden Shartse Monastery with an overall of 368.61 points.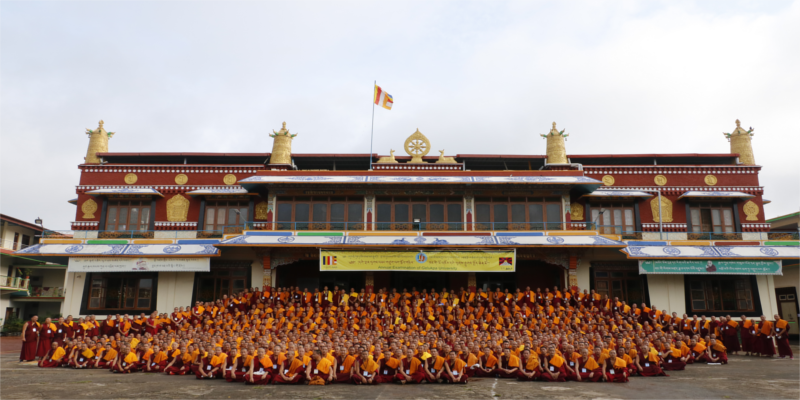 The gelug exam is the annual exams for all the monks studying at various monasteries of the gelug sect of Tibetan buddhism. 2017 Gelug Examinations were held August 26 and September 27 this year as organised by the Centre Board Examination of Gelugpa University.