New Himachal CM Thakur Seeks Dalai Lama's Audience
The new Chief Minister of Himachal Pradesh, Shri Jai Ram Thakur sought the audience of His Holiness the Dalai Lama on Thursday morning just a day after His Holiness's arrival to the state for the first time after Thakur's assuming the important office. The Chief Minister called upon the Tibetan spiritual leader along with several officials of the state government.
Jai Ram Thakur was elected to take the responsibility of the 14th Chief Minister of Himachal Pradesh after the BJP swept a historic win at the assembly elections in the state last year. Mr. Thakur, who is a 52 year old local politician took oath to his office on December 27 last year while His Holiness the Dalai Lama was not present at his temporary residence in Dharamshala in the state.
The President of Central Tibetan Administration had earlier called upon Mr. Thakur at the Circuit House in Dharamshala to congratulate on his election to the important post of the state that has been hosting the Tibetan spiritual leader and the Tibetan administration for the last six decades. It was reported since that time that the CM was planning to seek an audience of His Holiness the Dalai Lama.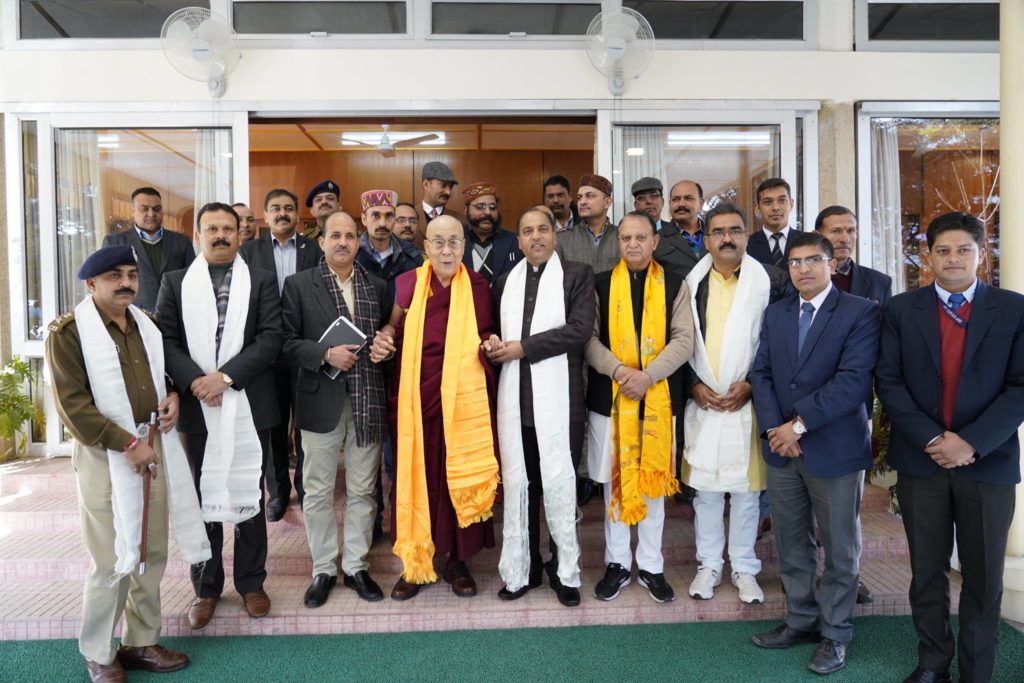 His Holiness returned yesterday from Bodh Gaya after spending more a month and a half's time visiting several parts of India, giving teachings and public talks. Though it was informed that His Holiness in an excellent health condition according to his routine medical check up on the way through at Delhi, the spiritual leader also told that the schedule was too long for him as he experiences exhaustion with advanced age.
However, according to the official website of his office, there is no scheduled events planned for His Holiness at least for a month's duration and that should send some relief to all his devotees as he could actually spend sometime of rest at his temporary abode in Dharamshala.