What Is Samsung Phone Controversy Of Catching Fire
The largest smartphone company in the world, Samsung has in most of its career been involved with controversies. While the smartphone brand has also been growing exceptionally, it was also followed by series of controversies too. This time the Samsung phone controversy is linked with serious reports of its latest flagship smartphone Note 7 catching fire.
Recently at the beginning of this month, the South Korean smartphone company formally called for a recall of its latest smartphone Note 7. The recall came to the response of cases the samsung phone catching fire while charging or after charging from across the world. This comes just after about a week's time of its release.
The Samsung phone controversy of catching fire prompted the Korean to respond by saying that it would stop selling the particular smartphone while it will replace those already sold with new ones. Samsung informed that the fire was caused by a faulty cell in the battery manufactured by the company. It is reported that Samsung had sold around 2.5 million Note 7 phones of which around 1 million in US itself.
The controversy was perceived so seriously that many airports across the world banned the passengers from using or charging the particular smartphone. Samsung responded by calling for recall from certain countries while at the same time they informed of a providing a software update to the users that would limit the smartphone from charging only to a maximum limit of 60%.
Meanwhile In China
Besides, customers in China also reported of similar issues of catching fire, Samsung did not make any recall from there. The company reported that the issue was different while those smartphones in the country was equipped with batteries supplied by a local supplier.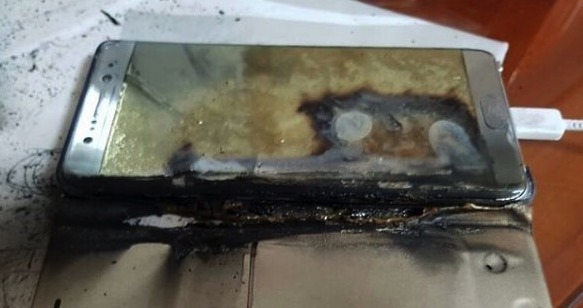 The local battery supplier of the smartphone said that the issues reported from China are different from other countries. They said that the fire was caused by external heat.
However, Chinese customers are not pleased and they have shared their discontentment in the social media networks. Many people warned the Korean smartphone company for neglecting China in this recall. China is the biggest market of smartphones and customers continue to warn Samsung from bullying China.