Star Studded Tibet House Concert Held in New York
The past Saturday saw the successful host of the 31st Annual Tibet benefit concert in New York filled with stars of different generations. The Tibet House benefit concert is the fund raiser event held at the Carnegie Hall in New York that went on for around two and a half hours.
"Hosted and curated as always by the maestro Philip Glass, who sat in on piano with several of the acts who performed over the course of the two-and-a-half-hour event, it was that intertwining of the generations that truly made this year's show one to remember." said the report in the Billboard.com.
The stage was filled with more than half century of performing artists from different backgrounds, such as Carly Simon who has had an indelible impact on popular music and continues to create, influence and inspire, Angel Olsen, Devonté Hynes/Blood Orange, Los Veg, Mick Rossi, Patti Smith, Resistance Revival Chorus, Rhiannon Giddens, Stephen Merrit, St. Paul and the Broken Bones, Scorchio Quartet and so on so forth.
While the event began with a spiritual chanting by eight of monks, Techung, a Tibetan singer/songwriter living in exile in New York also performed at the special benefit concert.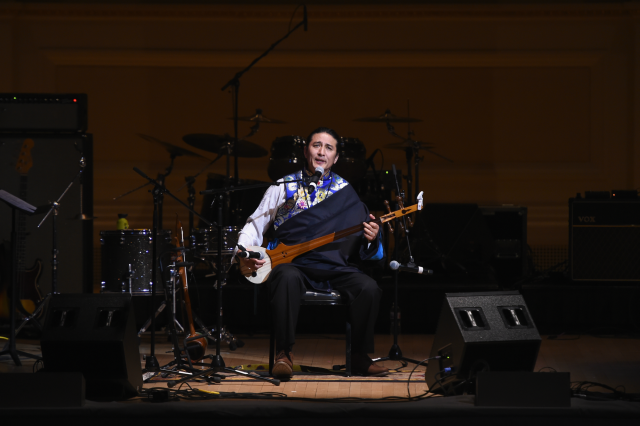 Tibet House US is dedicated to preserving Tibet's unique culture at a time when it is confronted with extinction on its own soil. By presenting Tibetan civilization and its profound wisdom, beauty, and special art of freedom to the people of the world, we hope to inspire others to join the effort to protect and save it.
Tibet House US is part of a worldwide network of Tibetan institutions committed to ensuring that the light of the Tibetan spirit never disappears from the face of this earth.