Tenzin Choeyang WLF Youth Ambassador Speaks To BBC
Tenzin Choeyang, World Literacy Foundation (WLF) youth ambassador speaks to the BBC worldwide news on Wednesday. The young Tibetan girl who is currently studying at the UWC Atlantic college in United Kingdoms was interviewed live on BBC News Worldwide by Yalda Hakim – discussing her role as a Youth Ambassador for the World Literacy Foundation.
She is one of the youth ambassadors for the World Literacy Foundation and she said that the objectives of the foundation properly aligned with the purpose of her life. The young Tibetan refugee explained that particularly with respect to her life, education is a very vital component of life. Tenzin said that the Tibetans today are deprived of any political or economic recognition, however, the Tibetans are recognized by the rich cultural and religious values!
"Being a Tibetan, we are nowhere in terms of technological, political or economical status. However, one thing that I was always advised being brought up is that education and deeply enrooted values like warm-heartedness are something that will make us have a meaningful life." says Tenzin in her profile for WLF.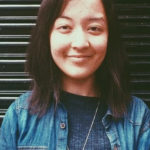 WLF Youth Ambassador Program brings together over 200 young individuals from thirty countries around the world. They come from a diverse range of backgrounds and cultures, with one common goal; to eradicate illiteracy and provide quality education for all children. The Youth Ambassadors work together to uphold the importance of literacy and education in their schools and communities.
Tenzin Choeyang is a second generation Tibetan refugee born and brought up in Dharamshala, India. She was schooled in Tibetan Children's Village school, Selaqui, India and presently pursuing her 2nd year at the UWC Atlantic college. She says that presently she is the only Tibetan in the college at United Kingdoms.