Tibetan Director Wins Two Golden Goblet Awards in Shanghai
At the 21st Shanghai International Film Festival that concluded on Sunday night, a Tibetan director won two golden goblet awards for the film 'Ala Changso'. The Tibetan film directed by Sonthar Gyal has won two awards – the jury grand prix and best screenplay, shared by Tashi Dawa and Sonthar Gyal.
While the "Out of Paradise", a film that tells a story about a young couple from the steppes who must seek out a caesarean they can't afford to pay for as they await the birth of their first child won the best feature film award at the festival, "Ala Changso" refers to a Tibetan folk song title which means "cheers and have this good wine.", the Tibetan film depicting a pilgrimage won two Golden Goblet Awards at the ceremony.
Director of 'Ala Changso', Sonthar Gyal while accepting the award at the ceremony expressed his love and gratitude towards inspirational Tibetan land. "I especially want to thank the Tibetan land for giving me so many inspirations, " director Sonthar Gyal said in his acceptance speech.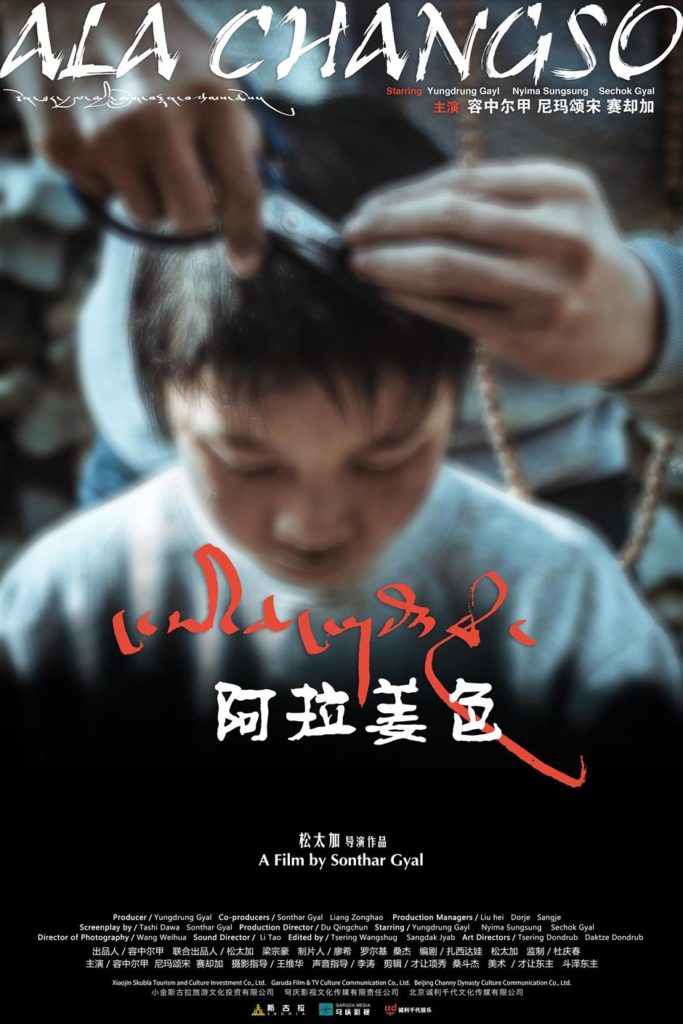 Sonthar Gyal was born in Tongde County, Hainan Tibetan Autonomous Prefecture, Qinghai. Sonthar Gyal studied at the Tsolho Nationalities Teacher Training College in Hainan Prefecture and taught in the nomadic community for four years. Encouraged by his friend Pema Tseden who also hails from Hainan Prefecture, Sonthar Gyal followed him to the prestigious Beijing Film Academy, where he studied cinematography for 2 years with the support of Trace Foundation. He made his directorial debut in 2011 with The Sun Beaten Path.
According to reports, a total of 492 films have been featured at the festival, including top titles such as James Cameron's "Avatar" and Hirokazu Kore-eda's latest Palme d'Or-winning "Shoplifters."