Tibetan Fashion Designer AJ-Namo Stuns All In Beijing
Tibetan fashion designer Aj-Namo stuns all in Beijing as she presented her fashion show in a totally new way breaking the customary norms of doing a mega fashion show. The ace Tibetan fashionista captured all the eye balls when she presented her fashion show in a very unique way at the country's largest fashion show; China Fashion Week.
"Earlier this year, Aj Namo became the first Tibetan fashion designer selected for China Fashion Week, the country's biggest fashion show. But when the organisers offered her their models, including some of China's most well known faces, she declined. Instead, she selected young Tibetans from her hometown of Kangba, a small grassland township in western Sichuan, near Tibet. She also eschewed the customary grand fashion show opening, with bright lights and loud music, that Chinese prefer. Instead, her older sister Kelsang sang a Buddhist prayer." said the report in India Today describing about the amazing achieving from the Aj-Namo.
She is the first Tibetan fashion designer to make such a huge recognition across the world. While her designs were so much appreciated that she was invited to give her show for the second time in China Fashion Week on November 5.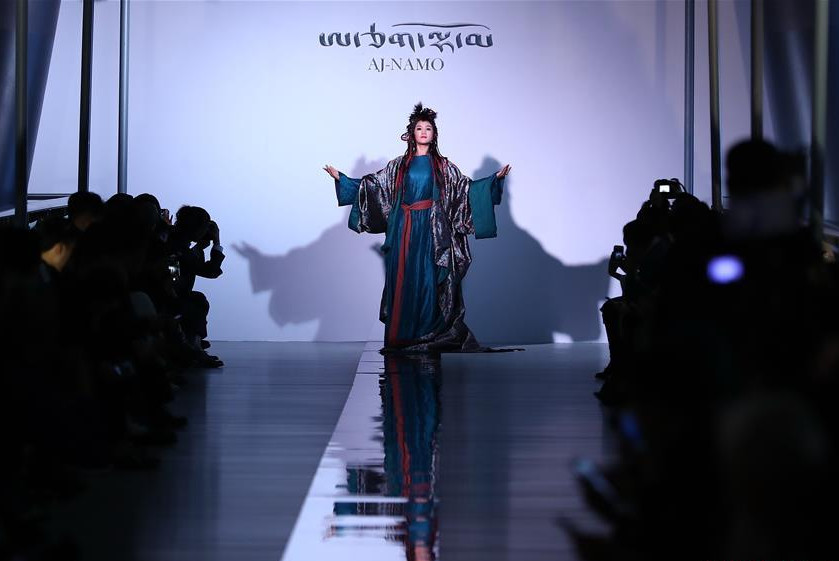 "I hope that thanks to this experience, more ethnic minorities, more Tibetans – especially models – will be inspired to put themselves out there," Aj-Namo said after her first fashion show at the China Fashion Week in September this year.
While she has herself established as a well known artist in China's heart, she hopes to change the Chinese perception of Tibet. She feels that there are talented Tibetan fashion designers but lacking the platform to showcase themselves. Despite the larger issue of China's invasion of Tibet rendering the Tibetans as ethnic minorities destroying the Tibetan culture and tradition, Aj-Namo expresses her hopes in the Tibetan youth.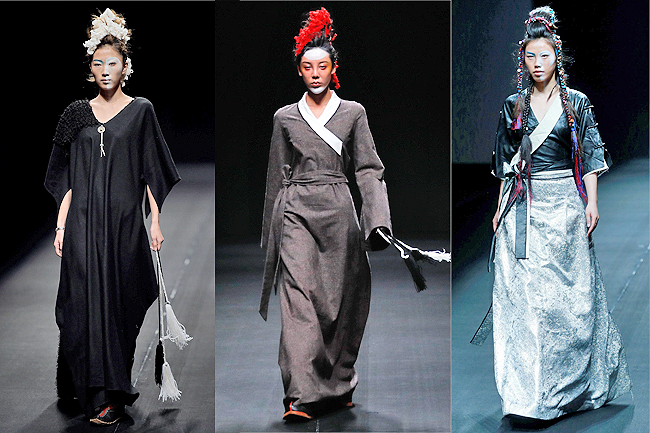 "Young Tibetan people have realised that many parts of their culture are missing, and they are trying to rediscover them," she says. "More and more, I see younger Tibetans inheriting their traditions and culture, and having the sense to combine this with modernity."
"Outwardly, it might seem we are just wearing Tibetan clothes, or doing thangka [Tibetan paintings] to be fashionable. But we also still follow strict rules, reciting scriptures and praying for our lamas every day. It's not that young Tibetans are just fashion lovers. We also know that our tradition brings us great strength." added Aj-Namo in the report.