Tibetan Fighter Wins Silver Medal for India at Moscow Event
Tibetan origin Mixed Martial Arts fighter, Tenzin Pema has won the silver medal in contact fighting. Tenzin Pema participated in the Moscow Wushu Stars 2019 tournament held in Russia concluded on Wednesday. The Tibetan girl represented India at the International event and brought a deserving medal home.
As per the news shared by Tibetan National Sports Association in Dharamshala, Facebook account on Wednesday posted an update congratulating the Tibetan MMA fighter Tenzin Pema for winning a silver medal at the Moscow Wushu Stars 2019 held from 22 to 27 February.
Tenzin Pema was participated at the tournament under the category called Sanda or known as Contact Fighting in the adults category between the age of 18 – 35 and she has won the silver medal in the sport. This is a yet another addition to the international trophies bucket of the young MMA fighter.
Ms. Tenzin Pema has yet again won two silver medals representing India at "The 3nd International  Thai Martial Arts Games And Festival 2018" in Bangkok. She had also won the Bronze medal at "The 2nd International  Thai Martial Arts Games And Festival 2017" and also in the Senior Women's category of the 9th National Grappling Championship held at the Talkatora Indoor stadium in Delhi from 9-11 August, 2016.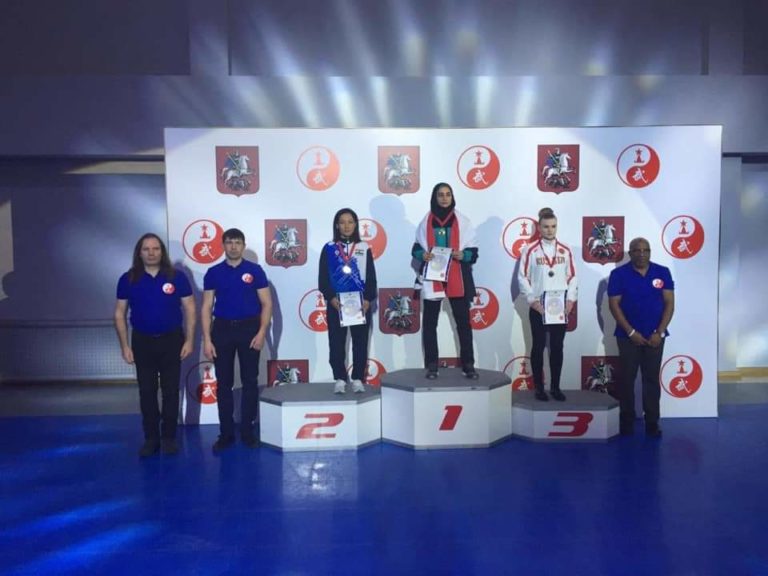 Hailing as the first Tibetan woman boxer, Tenzin Pema, 24, a professional Mixed Martial Arts (MMA) player is currently living in New Delhi. Since turning professional at the start of 2016, she has won gold, silver, bronze in State and National level fights.