Tibetan Team Knocked Out Of Sikkim Gold Cup
Tibetan team knocked out of Sikkim Gold Cup in the quarter finals match with the 8 time title holder of the tournament Mohun Bagan by a single goal on Tuesday. The match between the Tibetan National Soccer Association and Mohun Bagan to the excitement till the last minutes of the game where the winning goal was scored in the dying minutes of the game.
"Mohun Bagan reached the semi-finals of the 37th Sikkim Gold Cup (also known as the Sikkim Governor's Gold Cup) by defeating Tibetan NSA today thanks to a last-second winner scored by Libyan Midfielder Ansumana Kromah courtesy of an accurate cross by Dipanda Dicka." said the report in the Sportskeeda.
Despite the Tibetans lost the game, all fans are in laurels of the team for their promising performance in the match against the Indian I-league team Mohun Bagan who has already lifted the same title for 8 times in the past. The Tibetan team who has been invited to participate in the World Football Cup 2018, London received lots of experiences from the particular game, giving them the much needed big game exposure at the right time.
"Heartbreaking way to concede the goal in the dying minutes of the match as Mohun Bagan scored in the 90th minute of the game to win the bout. Tibetan NSA lost but will definitely carry tons of experience and confidence in the coming CONFICA World Cup." said the official page of GCM, the largest Tibetan Soccer League in exile.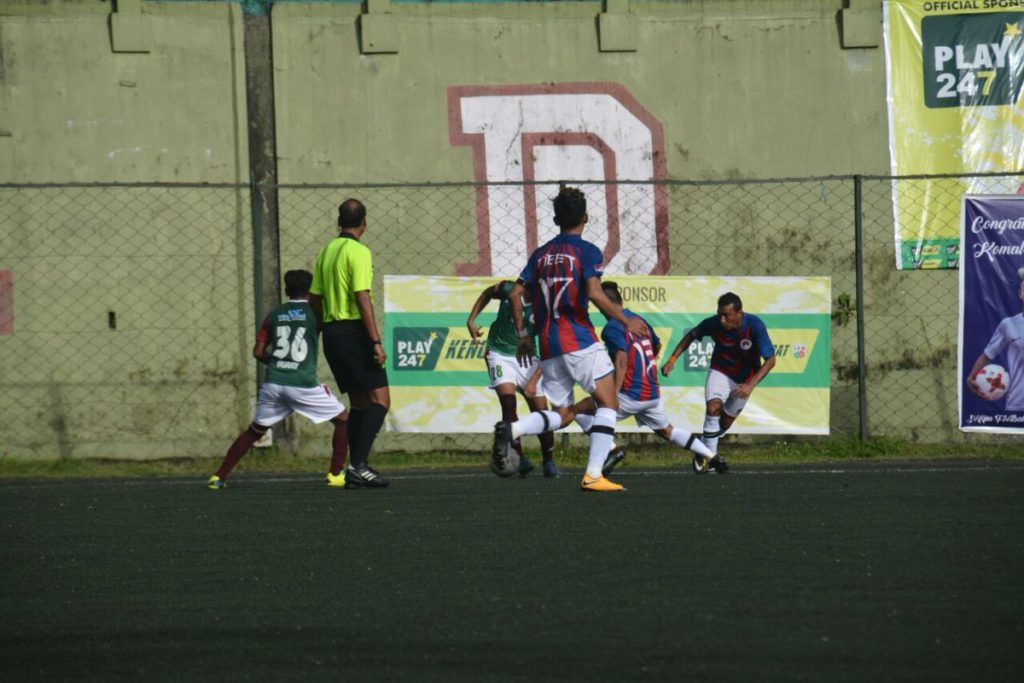 The Tibetan team won the first round of the tournament against the CRPF Jhalandar team in penalty shootout with the 6-5 score and qualified to the quarter finals.
The Mohun Bagan who is returning to the tournament after 14 years will now face the ONGC, a two time title holder, in the semi finals of the 37th All India Governor's Gold Cup International Football Tournament. The tournament is being organized by Sikkim Football Association (SFA) and it is the only football tournament in India held uninterruptedly for the last 31 years. The matches are played at the Paljor Stadium in Gangtok.