Tibetans Thank Sweden for Plucking Out a Chinese Spy From Their Community
Tibetans in the Scandinavian country thanked the government for taking full effort in uprooting the suspected Chinese spy from their own community recently. The president of Tibetan community in Sweden thanked the country for plucking out a Chinese spy disguised as a member of the community for past many years.
A 49 year old man identified as Dorjee Gyaltsan is now charged of infiltrating into the Tibetan community in Sweden and other European countries where many Tibetans have sought political asylum. The accused is registered as a Tibetan refugee resident in the country since early 2000s and an active member of various activities of the Tibetan community there.
Disguised as a Tibetan refugee, he is charged of exchanging information on many important Tibetan individuals for cash rewards from the Chinese government. What is even more worrisome is the fact that had also covered a visit of the Dalai Lama to Norway as a reporter for the pro-Tibetan Voice of Tibet as well as participated in Tibetan anti-China protests in Norway along with general Tibetan community.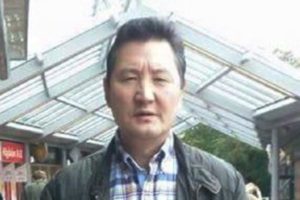 "The offence is considered gross because it was systematic, in progress for a long time and may have caused many people serious harm," the indictment against the accused said according to BBC that added the minimum jail term for spying is six months and the maximum four years in Sweden.
Tibetan community leader Jamyang Choedon explained in the report that the action taken by Sweden should serve as a example to all other countries and expressed her sincere gratitude to the government for taking the much needed action against such criminals.
"We know him, he was actively taking part in the community. I never felt he was against the Dalai Lama. He has been in Sweden more than 10 years. We're very thankful to the Swedish government that they are taking full steps; I hope all other countries do the same." said Ms. Choedon according to the report.