Warm Welcome Receives the Dalai Lama in Bengaluru City
This morning the Tibetan spiritual leader His Holiness the Dalai Lama traveled from Goa and he was received by a warm welcome in the capital city of Karnataka, Bengaluru. A crew of welcome team including the representatives from the Tibetan communities in the state as well as Kannada officials extended a warm welcome to the Tibetan spiritual leader on his arrival.
The Tibetan spiritual leader will preside over the 'Thank You Karnataka Day', a programme organised by Tibetans living in the state, at the Taj West End hotel tomorrow where the event chief guest will be the new Chief Minister of the state, H D Kumaraswamy.
His Holiness will speak on 'Courage and compassion in the 21st century' at a gathering of young professionals and students on Saturday and again speak on 'Indian wisdom in the modern world' on Sunday with both the events scheduled to start at 9.30 am at the Hotel Conrad.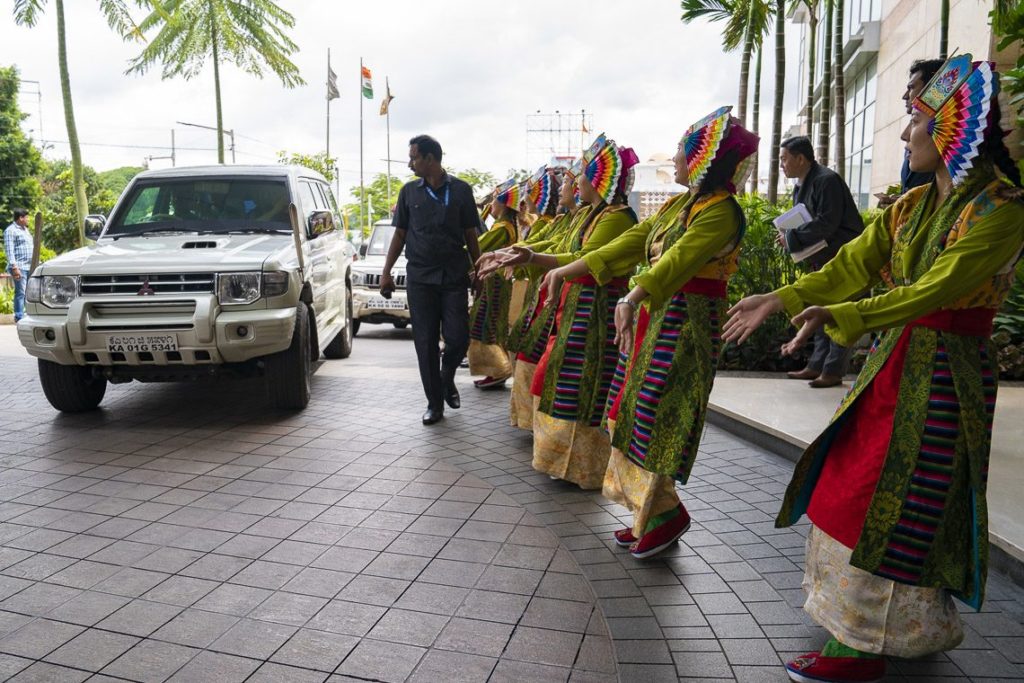 On Monday, His Holiness the Dalai Lama will visit The Dalai Lama Institute for Higher Education at Sheshagrihalli Hejjala Post in the morning and there will be a public talk. The schedule is heavily packed as His Holiness has just returned from a month long visit to different parts of Ladakh regions beginning from July 3.