Boston Redsox Signs Young Tibetan Baseball Player
The Boston Redsox signs young Tibetan baseball player from Tibet. Major League Baseball Boston Red Sox officially signed Qian Ba Ren Zeng (Justin) to become China's first professional club and the signing of the Tibetan baseball player. The official signing took place on July 13th this year at MLB Baseball Development Center in Nanjing Dongshan Foreign Language School.
Qian Ba Ren (Chinese pronunciation of Tibetan name) which is pronounced as Jampa Rinzin in English language is a Tibetan youth born in Tibet Autonomous Region(TAR) in 2001 to a working class family. He started to learn playing baseball since 2007 when he became a part of Beijing Dacheng school baseball team.
In 2011, after his team excelled in various tournaments and lifted the Junior Baseball League "Diamond Cup" champion, Jampa won the individual award of 'Best Pitcher' in the tournament. In September 2015, he was successfully admitted to the MLB Nanjing Baseball Development Center. By December last year, Jampa starred in China's first baseball youth top idol drama "our youth" and the show started to broadcast on Hunan TV from July 9 this year.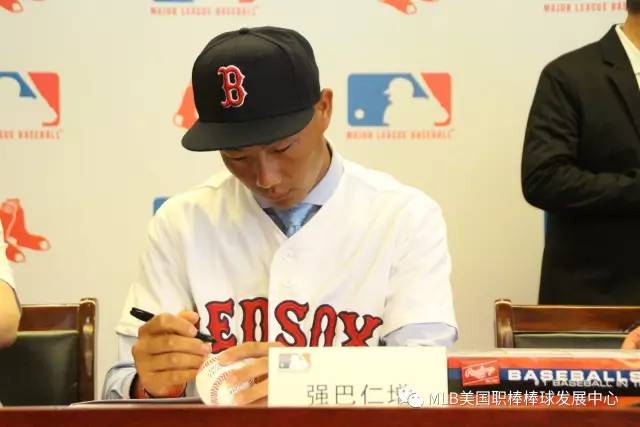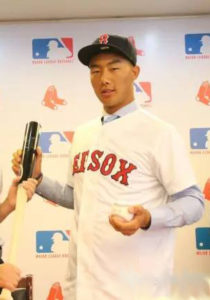 The following is the brief stats about the young Tibetan as per the Chinese Baseball.
Born in 01/01/2001 – He is from Tibet! Hence the long Chinese name!
Listed at 180 cm and 78 kg
He plays Shortstop and Catcher – I heard he has more offensive and defensive skill than Xu Gui Yuan
He is from the Nanjing MLB academy and is currently preparing for the Annual 11th Asian Youth Baseball Championship.
Will join the Gulf Coast League Redsox in August.
Very attractive young man and I'm not stroking egos!