Clash Between Tibetans and Locals in HP Village Sataun
In an ugly incident on late Monday night, a violent clash between Tibetans and the local Indians took place in the village named Sataun in Himachal Pradesh according to the updates circulating from local reports. The scuffle between the Tibetan refugees and the local Indians indicate regional disharmony and police warned gripping tension there.
According to the reports circulating across the social media platforms, following a squabble between the two groups at a local dhaba, two local Indians were allegedly thrashed by the Tibetans and it led to the local Indians to later enter the near by Tibetan settlement, thrashing the several Tibetan youths.
"Tension grips Sataun village in Sirmaur district here following a clash between Tibetans and locals, leaving seven people injured, police said today. The problem started brewing late last night after some Tibetan youths allegedly thrashed two local boys and damaged their motorcycle after some altercations at a local dhaba here." said the DSP Paonta, Pramod Chauhan, according Outlook.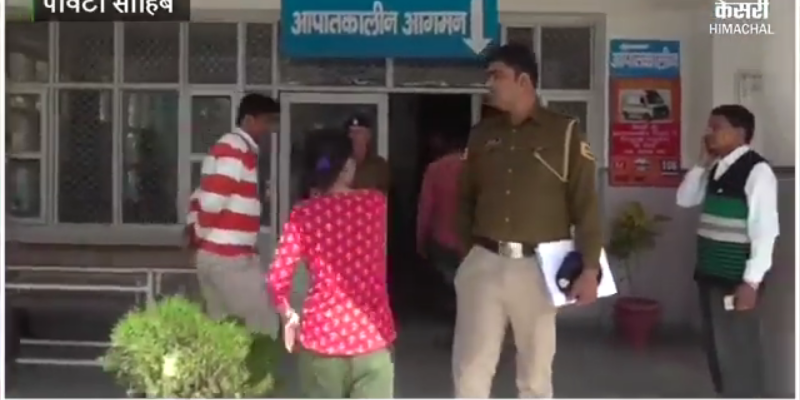 The locals had attacked the Tibetan settlement armed with lathis after enraged by the incident at the local dhaba. Tension between the two communities was reported to have been brewing since several weeks over a spat and the Tibetans have complained of harassment from the local youths for a while now.
While seven people are reported to have been injured in the violent clash, Paonta MLA Sukh Ram Chaudhary also visited the injured people in the hospital and appealed to people to maintain peace and harmony. The local police has informed that enough force has been deployed in the region, taking the situation under control and investigation is going against the cross FIRs by the two groups.
Photos: Punjab Kesari TV