In A First, Tibetan University Awards Doctorate Degrees
The Tibet University in the city of Lhasa has awarded doctorate degrees to four students, making it a first for a Tibetan University in the Tibetan Autonomous Region. The students were majoring in Tibetan history, Tibetan language and literature and Tibetan medicine.
Previously, instead of awarding a doctorate degree in the modern education system, the Tibet University awarded the title of "Geshe Lharampa" which is considered similar to attaining a doctorate degree in Tibetan Buddhism. Sonam Tsering is the son of a farmer in the Shigatse area and worked with the Shigatse government before studying at the Tibet University.
One of the graduates, Sonam Tsering, 32, said that he appreciates the fact that he was able to accomplish his study under the government's policy to protect and inherit his ethnic culture. He is among the first students to receive a modern doctorate degree from a Tibetan university in Chinese-occupied Tibet.
The Tibet University in Lhasa was granted the authority to award doctorate degrees from 2013. The Tibet University is the largest university in Tibet and has two campuses: one in Lhasa and the other in Nyingchi.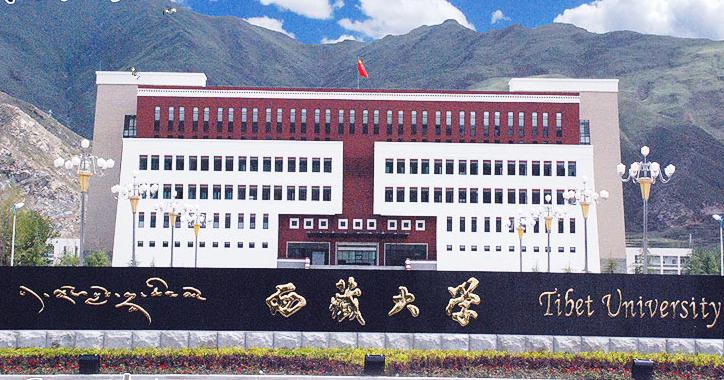 According to the Wikipedia, the study of Tibetan language is mandatory at the Tibet University where nearly 20% of the total strength of the students are enrolled in the Department of Tibetan studies. The University of Tibet was established in 1985.
However, despite these developments highlighted in the Chinese state media Xinhua, China has been repeatedly accused of carrying out ethnic cleansing in the Tibetan Autonomous Region. The study of Tibetan arts and literature permeate in the Tibet University due to foreign students coming from abroad to study at the university. In primary and secondary schools in Tibet, Chinese language is the medium through which Tibetan students enrol for further studies and future prospects.
Note: Image shown is just for representation