Gas Explosions Planted in Building Occupied by Tibetans in Dharamshala
According to the Tibetan reports, gas explosions were planted in two apartments of a building occupied by Tibetans in Dharamshala on late Friday. A plot to explode the building with domestic cooking gas cylinders was recovered right in time and informed to the police by the building residents.
The report in Tibet Times written in Tibetan explained that three cooking gas cylinder filled with LPG along with two bottles filled with petrol were gathered closely under a red carpet and it was being heated by an electric heater. According to the report, two such set ups were discovered in two apartments of a building close to the headquarter of Central Tibetan Administration in Dharamshala on Friday.
Owing to the festive period of Tibetan New Year, many Tibetans dwelling in the locality were out of station to visit their families else where, leading to lots of vacant houses rented by Tibetans. The first such set up was recovered inside the apartment of a Tibetan woman out of station, when her friend visited the house on Friday evening, following which the residents recovered another such set in another room in the building.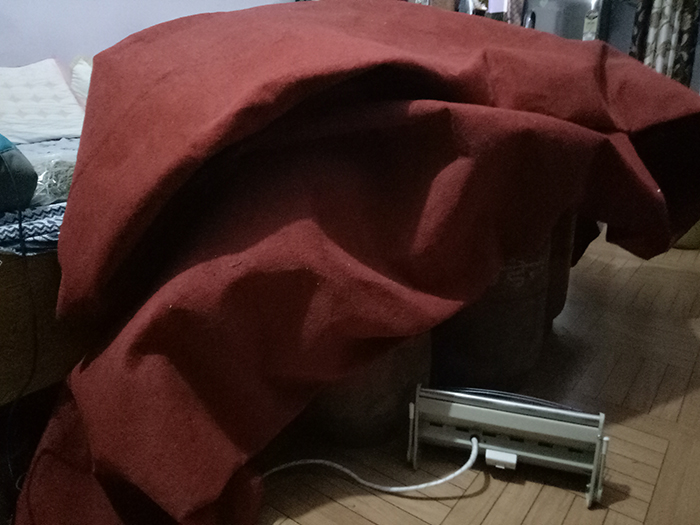 Though the witness immediately informed the police, initial investigations began on Saturday evening and according to their initially suggestions, it is suspected that the culprits understood the locality very well and knew that the occupants were away for the moment. While gas cylinders were brought from outside and the electric heater were brand new and the culprit had used the windows to enter inside, the police also suggested it could be an internal conflict of Tibetans.
However, considering the magnitude of the impact of the explosive, the police did not rule out the plan of some terrorising groups while at the same time, they also suspect personal vengeance to the house owner of the building who is an Indian.
Photo: Tibet Times