Google Finally Adds Tibetan Script In Its Latest Android
The largest platform of mobile phones, google's android had never provided a proper user experience for Tibetans, especially the Tibetans who were more affluent with Tibetan language. However, the most recent release of Android version called Marshmallow came out with a great surprise for Tibetans. Android Marshmallow which came out parallel to the iOS 9 of Apple has included support for Tibetan script.
Earlier, the android smartphones never came with the Tibetan language script supported by manufacturers. Either the Tibetan scripted had to installed into the smart phones by rooting their phones or either with the help of separate Tibetan script apps.
Though the Tibetan script support in the latest android version is available only on the Nexus devices of google due to the unavailability of upgrading option for other versions of android phones, the upgrade is excepted soon for all other manufacturers of android smartphones too.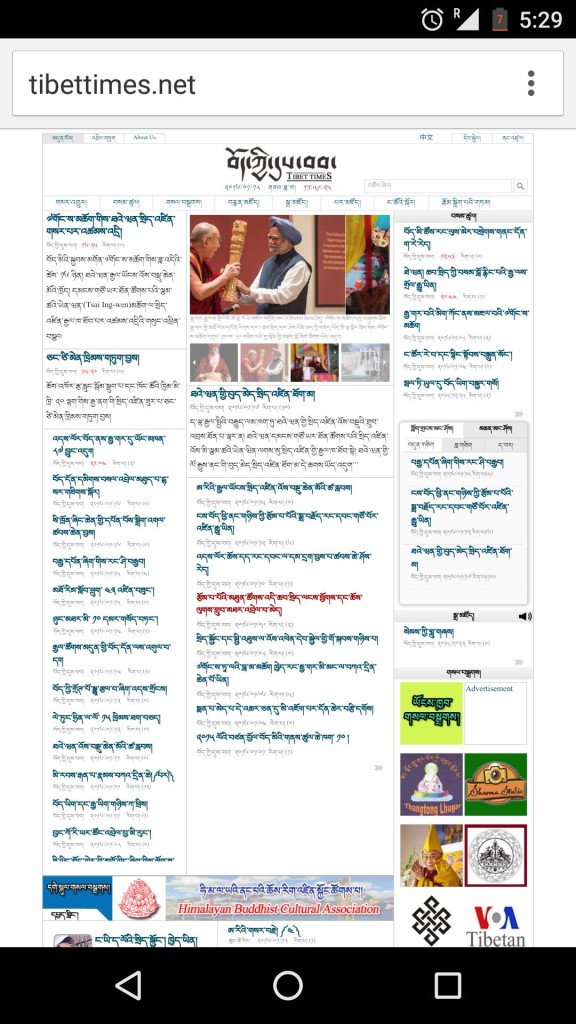 The Tibetan Action Institute has been campaigning for Tibetan script in android smart phones as the android competitor iOS of apple has been supporting Tibetan script since very early times. TAI's website has stated the reason behind its hard work for this feature as:
"Tibetan script is used to write Tibetan, Dzongkha, Sikkimese, Ladakhi and Balti, and is intricately tied to an identity that connects millions of people across Tibet, Bhutan, India, Nepal, Mongolia and Pakistan. Considered highly sophisticated as a vehicle for the transmission of complex philosophical teachings, the Tibetan language holds one of the largest reserves of Buddhist canon as well as contemporary literature. We encourage developers everywhere to include the Google "Noto" Tibetan font in builds of stock firmware for Xiaomi, Cyanogen and all Android Open Source Project-based operating systems, so that it will improve access for Tibetans around the world, and other regions that use the Tibetan script."
The experience of Tibetan language on the android platform has improved extensively through this upgrade. We hope the feature is made available to all other android devices as soon as possible.