Report Explains Tibet Becoming China's Playground
A report in the yahoo news titled as Tibet becoming China's playground was published today. The author explains how the Chinese are exploiting the economic opportunities in the field of tourism in Tibet. The booming tourism business in Tibet that is generating on an average a revenue of $2.9 billion.
China has made strong push into the tourism business in Tibet. Recent reports unveiled the critical impacts of this push from the government.
"China has unveiled a sparkling new hotel as part of its drive to get tens of millions more tourists to visit Tibet, even as critics say the push is slowly eroding the local culture." said a recent report about the Artel hotel in Lulang, Tibet. Here the presidential suites will cost at $1000 per night!
The Tibet Tourism Business Potential
"According to both Beijing and the Tibet Autonomous Region government, a total of 24 million tourists are expected this year in the region, which will likely generate an income of $US2.9 billion ($A3.8 billion). By 2020, 35 million tourists are expected to visit the region, leading to an estimated revenue of $US7.44 billion." predicted the report in the Yahoo and the report explains why Tibet is becoming China's playground;
"However, despite the optimistic figures in this sparsely populated region – 3.2 million inhabitants per 1.2 million kmsq- it is difficult to ascertain the economic effect of tourism on the whole population, especially the Tibetan ethnic group."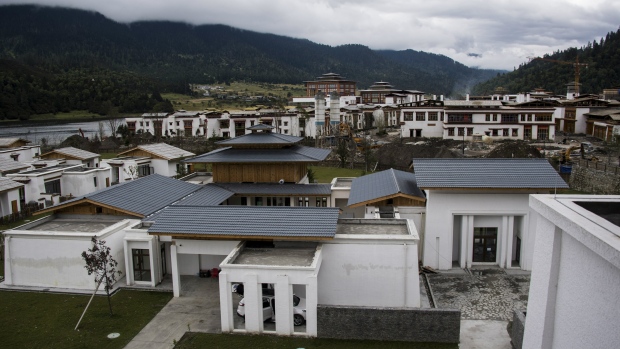 From the total tourists that are anticipated, only 5% account to people from foreign countries while the rest 95% of the tourists are the Han Chinese from China!
Tibet being one of the most politically sensitive regions in the world after the Chinese invaded Tibet in 1959, Tibet has been extremely restricted for foreign visitor by the Chinese government. Foreigners are allowed occasionally into Tibet in organised groups.
Tibet expert Francoise Robin explains in a news report that the majority of travel agents and other people who work in the Tibet tourism industry are the Han Chinese. He explains that the native ethnic Tibetans are in the last line to benefit from this lucrative business.
So owing to all these factual reports, it is pointing out the gruesome situation in Tibet. Tibetans in addition to their repressive political situations, their economic positions are also visibly biased. They are deprived of the benefits they ought to receive at the first hand!