Tibetan Girl Wins Best All Round Student from Medical College
A young Tibetan girl has been awarded the best all round student from the medical college she has studied from. St. John's College of Nursing in Bangalore, South India has awarded the Tibetan girl two awards during the convocation ceremony for the batch of 2016 held on 21st February, 2019.
Ngawang Saldon, a Tibetan hailing from Bylakuppe Tibetan settlement in Karnataka was awarded two awards during the convocation ceremony of the 2016 batch of Master Science in Nursing course on last Thursday. Ms. Saldon has secured the first rank in academic results from the college and then she has eventually been felicitated with the best out going student trophy.
From our conversation with Ms. Saldon, she has completed her secondary school from CST Bylakuppe and her higher secondary school from CST Mundgod. The Tibetan girl completed her Bachelor of Science in Nursing from St. John's College of Nursing.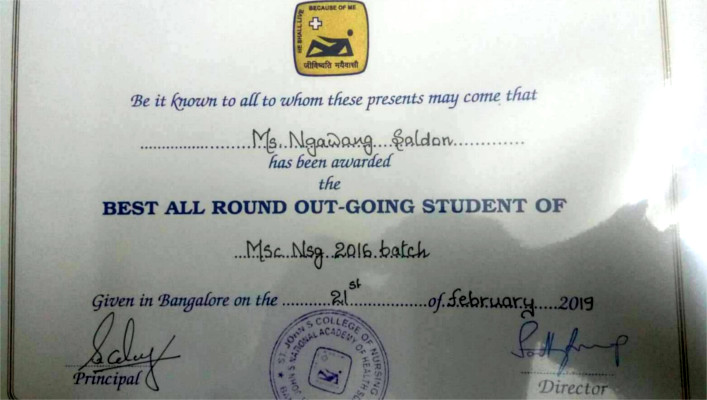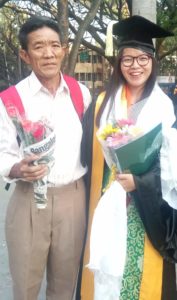 Ngawang has worked as a staff nurse from the very institution for 2 years in Pediatric emergency and Pediatric medicine and then in 2016, she has joined for Master of Science in Nursing course at the same college. She has completed the masters degree by scoring the highest marks in academics from the college and ultimately winning the best all round out going student.
Besides expressing her heart felt gratitude towards everyone who supported her through the successful journey, Ms. Saldon has special message to all the younger generations. She is convinced that hard work pay off and therefore she urges all youngsters to not waste their precious time by planning daily goals on notebook and try to achieve them.