Tibetan Journalist Wins Photo of the Year Award by The Hindu
A Tibetan origin photo journalist has won the Photo of the Year Award at The Hindu Photojournalism Awards in India on Saturday. The young Tibetan journalist working with the Indian Express has been awarded for the same photo for which he was awarded at the Ramnath Goenka Excellence in Journalism Awards by the Indian Express earlier.
Tashi Tobgyal was among 12 of the only few journalists photojournalists selected in the first edition of The Hindu Photojournalism Awards from across India. Tobgyal's photo of a 21 year old manual scavenger at work in Delhi was chosen for the Photo of the Year award. The Tibetan journalist was felicitated with an award of Rs. 1.5 lakhs.
"A photograph that captured a 21-year-old manual scavenger at work during day break in Raj Nagar near Delhi fetched Tashi Tobgyal the award for the 'Photo of the Year' at the first edition of The Hindu Photojournalism Awards that were presented on Saturday." said the report published in The Hindu on Sunday.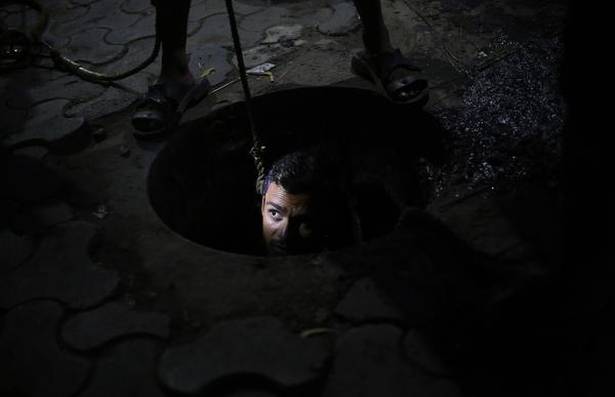 It also added that the photograph that was published in the Indian Express, and the work of 11 other photojournalists were recognised at the event held in association with the Chennai Photo Biennale (CPB). Mr. Tobgyal received a cash award of ₹1.5 lakh.
Tashi Topgyal was on an earlier occasion been chosen by the The Press Council of India (PCI) for the 2015 national award for excellence in journalism presented by the then President of India, Shri Pranab Mukerjee on the National Press day on Nov. 16, 2015.
Tashi hails from Sonada, Darjeeling and studied at the St. Joseph North Point School. After his schooling, he joined the Aligarh Muslim University. Tashi is a Special Photographer with The Indian Express.