Tibetans Showed Some Skills Despite Losing the First Match
The Tibetan National Football team who faced the defending champions, Abkhazia in their first match of the Paddy Power Conifa World Football Cup 2018 in London has executed some skills on the ground despite losing the match by conceding three goals on Thursday afternoon, the opening day of the non-FIFA football tournament.
"Tibet do not boast the experience of the Abkhazia team, and fall to a 3-0 loss – all sharp, well-taken finishes rather than goalmouth scrambles – despite showing many glimpses of skill." said the special narrative of the report in iNews on Friday.
The Team Tibet squad consisting of 23 members out of which all of the 15 members have come from the Tibetan refugee communities in India and Nepal were well received by the Tibetan community in the country by bringing out a significant number of audiences at the Enfield Town FC's ground in north London.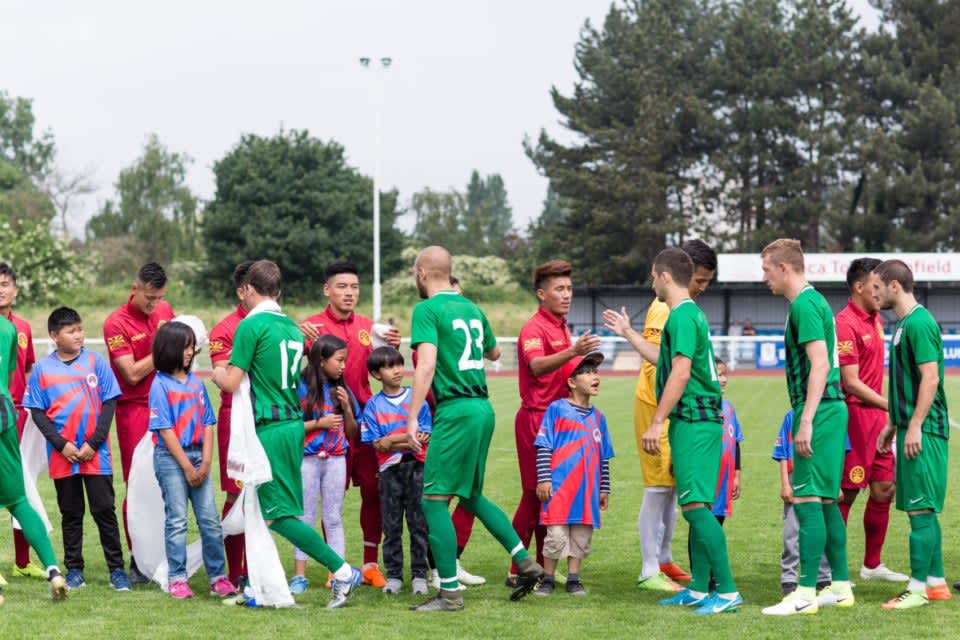 Even though the Tibet team faced a sharp loss in their first match meaning their chances to qualify into the next round became just a tougher job to do, the players are not taking it a matter to be disheartened rather an opportunity to learn their mistakes and improve on those things.
"For us it's about learning," the Tibet captain Karma Tsewang said according to the report "Now we know what we need to improve. Our boys did very well but physically, we lag behind." The captain also added that the atmosphere from their fans made it "feel like home". Tibet will be facing Northern Cyprus on Saturday and Karpatalya  on Sunday following which the qualifications to the next rounds will be announced.