Terrorist Group Warns Dalai Lama Before Assam Visit
Paresh Barua, the leader of ULFA, a terrorist group warns Dalai Lama to abstain from speaking against China publicly or privately. It is pertinent to mention that he is currently residing in China under the protection of the authoritarian state. It appears very certain that he has said it at the behest of the Chinese authorities.
ULFA (United Liberation Front of Assam) is a terrorist group operating in the North Eastern state of Assam and has claimed many attacks in the state killing hundreds of people. Over the past few years its clout and influence has receded.
This will certainly be taken very seriously by the security agencies when his holiness the Dalai Lama visits the state before the upcoming visit to Arunachal Pradesh. The visit will start from April 1 and he will be spending 12 days in Assam and Arunachal Pradesh.
The London based Chairman of ULFA; Abhizeet 'Asom' Barman said that Dalai Lama shall acknowledge India's 'illegal' occupation of Assam. However, he conveniently forgets that his hosts are the worst occupiers of other's territories.
Consequent to this threat the security of the revered spiritual and political leader has been elevated. This visit will certainly be watched very closely by the Chinese. Chinese response to every visit of the Dalai Lama has been very petulant. China doesn't understand that His Holiness is a highly revered spiritual leader with more respect than any Chinese leader. More importantly he commands this respect by the virtue of his struggles and everything that he stands for quite unlike the Chinese who are bullish and power crazy.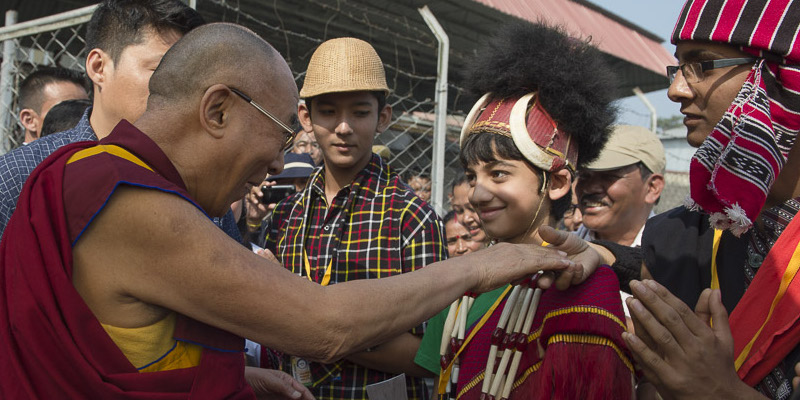 It is expected that ULFA will stage protests in the state and might create troublesome law and order situation. In response to this potent threat the authorities have been asked to stay on alert.
His Holiness the Dalai Lama will be completing the highly sensitive and much talked hyped visit on 13th April after spending 12 days in Assam and Arunachal Pradesh. Arunachal Pradesh is claimed by the Chinese as their territory which they call 'Southern Tibet'. As expected the eyes of whole world will be on this big 'visit' which brings Tibet back in the picture. That's something that the Chinese never want. Tibet being discussed will keep the issue alive, something that they cannot stand.