Tibetan Youth Brings Tibetans Prisoners' Plight To College Stage
A young Tibetan student in south India brings out the plight of Tibetan prisoners in Tibet to the centre stage of his college with
the help of his class mates in the form of a beautiful drama. The drama was performed in the audience of the entire fraternity of his college which accounts to around 1500 people.
Tenzin Gelek, a 2nd year B.Com student of St. Aloysius College in Mangalore is the only Tibetan at his college. Tenzin says that it is very important for the people around the world to know what is actually happening inside Tibet.
"Once I got an opportunity to speak about the Tibet issue to my class. Then my class mates really wanted to do something for Tibet." says Tenzin Gelek. "For this reason, my Indian friends really took huge responsibilities during the preparation of the drama."
He says that the college drama competition, Variety, which is an annual college program was an opportunity to do create awareness about Tibet in his college. Tenzin along with his friends Shafrang, Christian, Galiven, Parjol, Rechal, Andria, Shreyal, Luann, Shetty, Siddhanth and Jesney put together their best efforts to demonstrate "Tibetan Prisoners' Life" in Tibet during this annual college program.
This is an inspiring effort from a young Tibetan who is doing his bit of responsibility for the cause of Tibetan people while he is also keeping up with his studies. Tenzin says that his class mates really wish to see Tibet free and it is just the matter of fact that when people become aware of the truth, truth does prevail as in this case.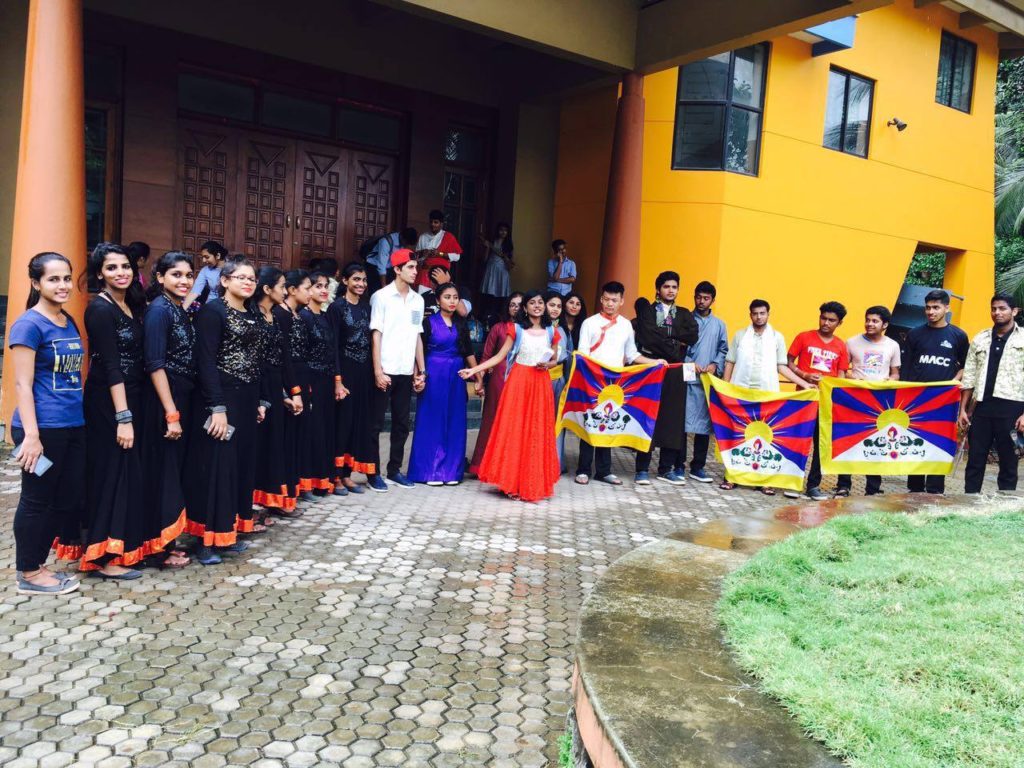 Tenzin Gelek was born in Tibet who was schooled in Mussoorie India and presently holds the responsibility of president of Mangalore Tibetan Students Union.