First Tibetan Dharamshala Municipal Corporation Member Takes Oath As Councillor
First Tibetan Dharamshala Municipal Corporation member took oath as councillor today. Dawa Rinchen, the Tibetan Settlement Officer, Dharamshala took oath as the first Tibetan representative in the local Indian government body. The ceremony was presided over by the Director of Urban Development Sh. B. K. Gupta.
The oath taking ceremony was carried out in the presence of The Honorable Minister Sh. Sudhir Sharma, Joint Commissioner, MCD, Mayor, Deputy Mayor and 20 other councillors, President of Local Assembly.
"Today is a historical day in my life and also for Dharamshala Tibetans. I took Oath today from Director Urban developement Sh. B. K. Gupta Shimla. " announced the Tibetan TSO on his social media.
Dawa Rinchen was appointed as the Tibetan Settlement Officer, Dharamshala on 15th June last year after an overwhelming victory in the local Tibetan election. "Mr Dawa Rinchen won a decisive mandate in the recently concluded elections for the Tibetan settlement officer of Dharamshala. The Dharamshala jurisdiction includes Mcleod Ganj, Gangchen Kyishong, Upper Dharamshala and Norbulingka." said the report by Central Tibetan Administration.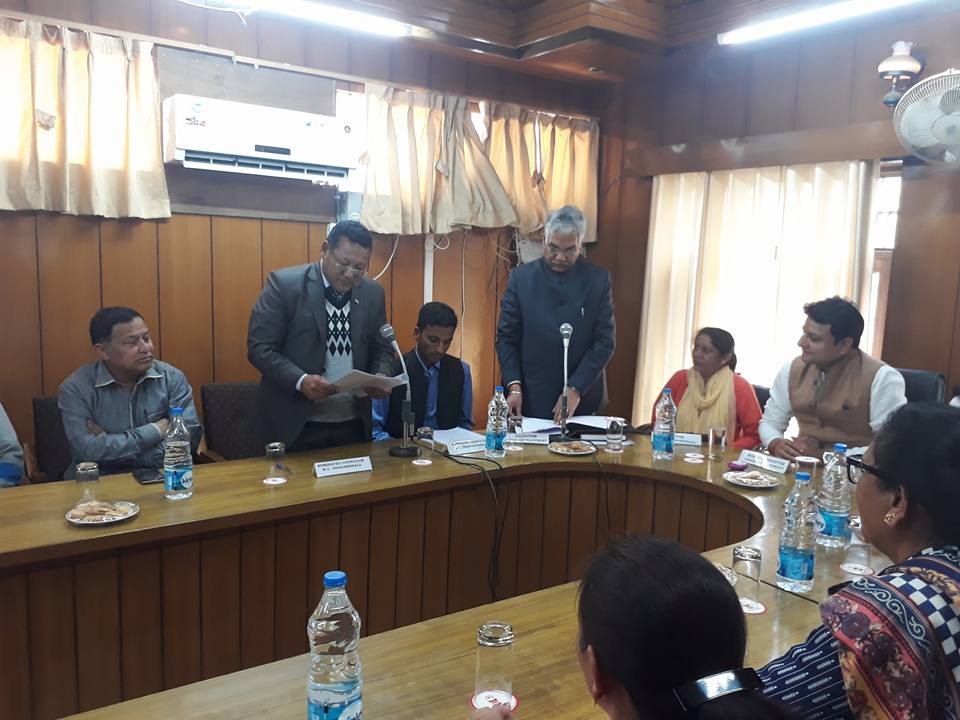 The inclusion of a Tibetan in Dharamshala's local Municipal Body was made due to the fact that a large number of Tibetan refugees reside in McLeod Ganj and other areas of Dharamshala. The inclusion of a Tibetan representative in the Corporation is expected to help benefit the community. Besides, the inclusion has been made possible after the Government of India granted voting rights to Tibetans.
The notification of electing Mr. Dawa Rinchen to as one of the Municipal Corporation councillor was made in the beginning of February this year and he has officially taken the oath of the office today. Dharamshala Municipal Corporation have 17 elected Councilors from different wards and 5 nominated councillors including Mr. Rinchen today.