Tibetan Girl Wins Minister's Award In Australia
A Tibetan girl wins Minister's award in Australia according to the news report in Radio Free Asia (RFA) Tibetan. The thirteen year old Tibetan girl has been awarded Minister's Award in New South Wales, Sydney, Australia on 25th September at the NSW University, Sir John Clancy Auditorium.
"Thirteen year old Tibetan girl, Tsering Kalden attending weekend Tibetan Language classes in New South Wales town of Sydney has been awarded Minister's Award" said the Tibetan news report in RFA.
The report informed that Tibetan Community of Australia, Sydney issued a public statement that on September 25 this year, Tsering Kalden was awarded with Miniter's Award at the NSW University's Sir John Clancy auditorium. The Parliamentary Secretary for Multiculturalism, Mr. Geoff Lee presented the award to the young Tibetan girl.
There are around 254 weekend classes for the multi cultural languages across the state and they teach around 42 different languages to around thirty thousand students. These weekend classes had to submit two outstanding nominations to the Ministry of Education and the ministry selected 10 students for the award based on; accomplishment in language, achievement and fluency, appreciation of cultural,background and demonstration of intercultural understanding.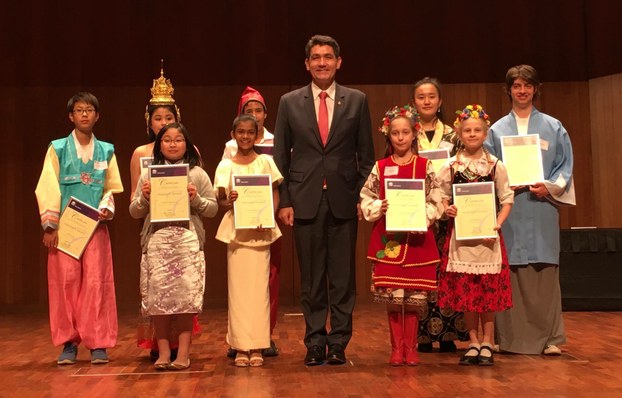 From the Tibetan weekend classes, Tsering Kalden and Tenzin Nyima were nominated. While Tsering Kalden was awarded the Minister's award, Tenzin Nyima was also awarded with Excellence in Student achievement award. This is the first such achievement by Tibetan students in Australia in terms of Tibetan language studies.