Tibetans Understand and Respect India's Inconvenience
On the launch of the 'Thank You India' music video in Dharamsala, the Tibetan leader while acknowledging the discomfort from the Indian government at participating in Tibetan mega event featuring His Holiness the Dalai Lama, informed that Tibetans understand and respect India's inconvenience.
The president of Central Tibetan Administration, Dr. Lobsang Sangay while speaking to the press at the launch event music video, he told that whatever the Tibetans do, do not wish to cause inconvenience to the hosts or to the persons who wants to meet them. "Whatever we do, we don't want to cause inconvenience to our hosts or to the persons who want to meet us." he said.
After much hype in the media over the Cabinet Secretary P K Sinha's circular to the government functionaries to skip Dalai Lama and Tibetan events owing to sensitive times of Indo-China ties leading to the cancellation of scheduled Tibetan events in New Delhi as well as shifting the grand 'Thank You India' event to Dharamsala, the Tibetan leader informed that his people understands India's inconvenience.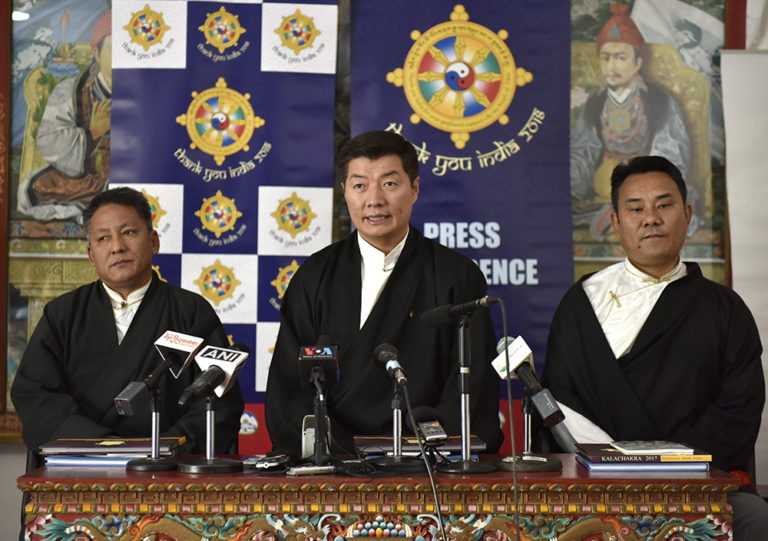 "They may have particular reasons as to why these coming months are sensitive. So, we completely understand and respect that. There is no disappointment at all but rather an understanding of the situation," he informed in the report from Hindustan Times adding that the government and people of India have done the most for Tibet.
The event marking the beginning of the 60th year of the Dalai Lama stepping on India soil on March 31 will witness the celebration of Tibetan culture and spirit thrived in India under the gracious presence of His Holiness the Dalai Lama.
A yearlong events lined up as part of the campaign include a mass tree plantation drive to support a green India movement, participating in Yoga Day events organised by the government of India, distribution of food to the hungry and homeless and a mass cleanliness drive to observe the Indian government's Swachh Bharat initiative.